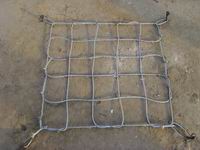 The steel wire rope course series by the film category, round type of pocket, side pocket category, according to the lifting and handling customer needs.
Products from the settlement of a stone quarry to the container transport has been unloaded from the ship to the project to direct all aspects of riprap, and so on, and can be used several times, dumping rock riprap can be repeated many times, up to 100 times . Although the high cost, but the whole packaging and transportation of construction lifting many ways, they share a one-time use of inputs, so that the total costs, and solve the practical application of a range of issues.
I welcome the domestic and international engineering companies in the transport sector, trade in goods and materials sector, such as a friend calls and letters used to negotiate.